Knurled Ladder Rungs, Increased Safety
Alexanders' custom knurled ladder rungs increase safety and provide sure footing.  The aggressive pattern [shown in the photo above] provides superior traction.  With safety in mind, increased traction is always important in any industrial setting.
Another benefit to the design is ease on the hand.  The rungs are comfortable to hold.
There are various size and material options up to 36″ long.  The material choices can be steel, stainless steel or aluminum.  The method of installation by the customer is welding.   The rungs have a 1″ smooth surface on each end for ease of installation.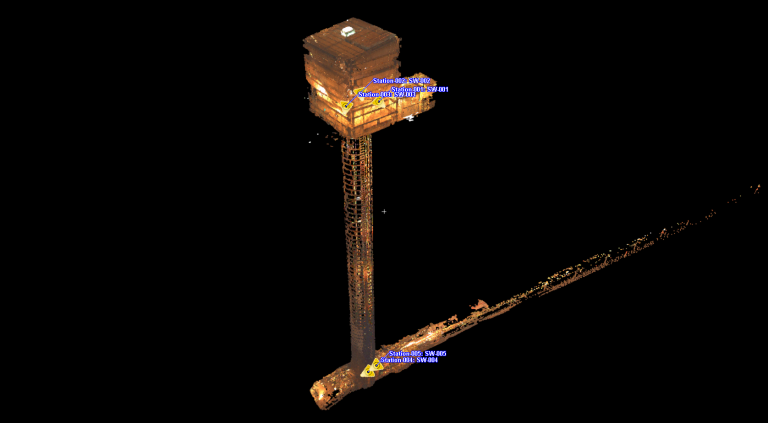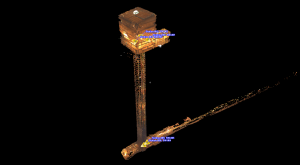 Alexanders knurled ladder rungs have many uses, along with interesting final destinations.  For example, a customer in New York ordered a set of custom rungs machined from 304 stainless steel.  The rungs were 3/4″ OD, measuring 18″ long.   When they arrived, a local welding company installed the knurled rungs into ladder sections in a 200′ vertical shaft.  The rungs are part of a system that people use to descend to a tunnel under the East River, extending to Manhattan.  The customer holds a maintenance contract on several underwater tunnels.  Those tunnels provide natural gas, steam, fuel oil, fiber optics and other communications to Manhattan from the Bronx, Queens and Staten Island.
Above is a laser generated image that shows the vertical shaft where the ladder rungs are installed.  The top shows the head house (ground level).  Below the vertical shaft is the tunnel that extends under the East River to Manhattan.
The customer emailed us, "The rungs worked out perfectly, just as expected, [and] the quality was excellent."
You can learn more about Alexanders' knurled ladder rung options by contacting us at 207-827-3300 or by emailing us.