"Wind projects are by nature short on time, long on parts and pieces with a constant need to react to situations quickly and effectively.

We were especially impressed with the manner in which our Cooler Top Bracket issue was handled. Jim fabbed a prototype from the manufacturer's sketch and requested an on-site check for fit before building the pieces. And glad we are for that! The sketch was flawed and corrections were made – but then he made several trips in wee hours to get our pieces galvanized to maintain our schedule. Then without being asked, he built a jig whereby our field crews could drill and assemble the new brackets most efficiently. Now that is service!

Simply said, Alexanders Mechanical Solutions was a great asset and we highly recommend your shop. Thank you very much."
The best fabricators have an inventive streak. Add a commitment to quality, and an eye for maximizing production and results.  This is where your mechanical solution resides.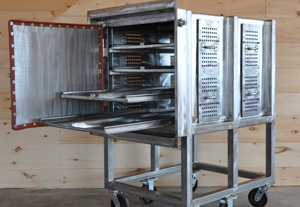 Alexanders has fabricated raw metals and plastics into original products for over 20 years. Metal bending, shearing, punching, plasma cutting, fastening, mig welding, tig welding, assembly, sandblasting, painting, powder coating and installation are all reinforced by the fabrication shop's direct access to precision parts that are machined in Alexanders' on-site CNC machine shop.
Alexanders can work from your digital or printed drawings, or assist you with creating the drawings that take your design to the fabrication stage. This design phase can range in scope from simple sketches to engineered drawings stamped by a Professional Engineer.
Your job is easier when an experienced fabrication company can see how a new piece of equipment or modifications will affect your overall current operation. Customers say Alexanders' strongest attributes include the foresight to see areas that can be enhanced or have potential pitfalls, the know-how to offer practical solutions often invisible to others, and the temperament to gladly make adjustments in order to save you costly downtime, delays and stress. That uncommon type of insight and customer service are important to maximizing your production and the seamless integration of new equipment or mechanical procedures.
Industrial Metal Fabrication
Power rolls
Barrier walls
Material handling equipment
Guards
Tanks
Paper converting machinery
Platforms
Catwalks
Food processing equipment
Molds
Stanchions
Test fixtures for research facilities
Lifting beams
Adapter plates and brackets
Carts
Strong backs
Medical brackets/supports
Frames
Signage solutions
Cabinets
Industrial tooling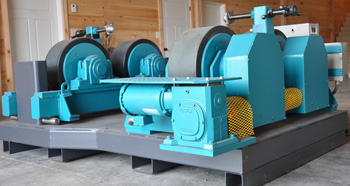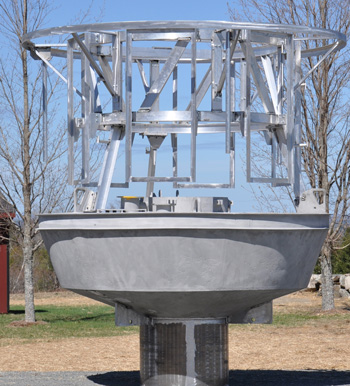 Sourced metals and plastics include:
aluminum
steel
stainless steel
titanium
brass
bronze
UHMW
nylon
teflon
delrin
polycarbonate